Today, many people prefer to organize their own holiday without the help of tour operators. In this case, it is possible not only to save budget without overpaying for intermediary services.
Planning a trip is exciting in itself, and if you are going on a trip to Cyprus with a child, you should take care of it in advance. Cyprus is the place where you can "train" to organize your own family vacation, but you need to consider some nuances.
Advantages and disadvantages of travel
One of the main reasons why many families come to Cyprus is the warm, healthy climate, which is just right for children. Secondly, there are regular flights from Moscow and St. Petersburg, so there are usually no problems with "transportation".
Thirdly, the local population is very friendly to tourists and, in particular, to Russians, and fourthly, the infrastructure in Cyprus is very well developed, and it is not difficult to get used to it.
Add to this well-groomed sand and pebble beaches, a lot of entertainment and excursions, fresh fruits and a varied menu in cafes and restaurants, comfortable hotels of any category, a balanced and quiet way of life and various local festivals and festivals. Is it worth flying? Absolutely!
However, as in any barrel of honey there is a spoonful of tar, and a trip to Cyprus with a child has its disadvantages. Prepare yourself for the high prices of food and taxis. Yes, you can take buses, but they are not regular and are very rare. Another disadvantage is the paid and not cheap medicine (so observe all safety precautions!).
The third drawback is that not all sights can be photographed. To photograph state monuments of culture, history, architecture, so generally need to get a special permission.
You will not be able to capture the decoration of some churches, as well as the border zone between the two parts of the island (Greek and Turkish) and, of course, military facilities and soldiers (although, you are unlikely to want to look for them throughout Cyprus, if there is a warm sea on the side).
Frankly speaking, all these disadvantages are conditional and frighten few people: Cyprus is full of tourists from different countries all year round.
Which season to choose for your trip?
Family holidays in Cyprus are better in May or June and September-October. At this time, there is no scorching sun, and the water heats up so much that children will spend hours splashing in the sea. If you are travelling with a baby, choose autumn, as it will be quicker and easier to acclimatize your baby.
The air temperature in May reaches +24 degrees, in June the average is +27 degrees. Water in the sea heats up to +23 C. The heat is also typical for autumn: in September the thermometer column can rise up to +28 degrees, in October it becomes a little "colder" – only +25 degrees.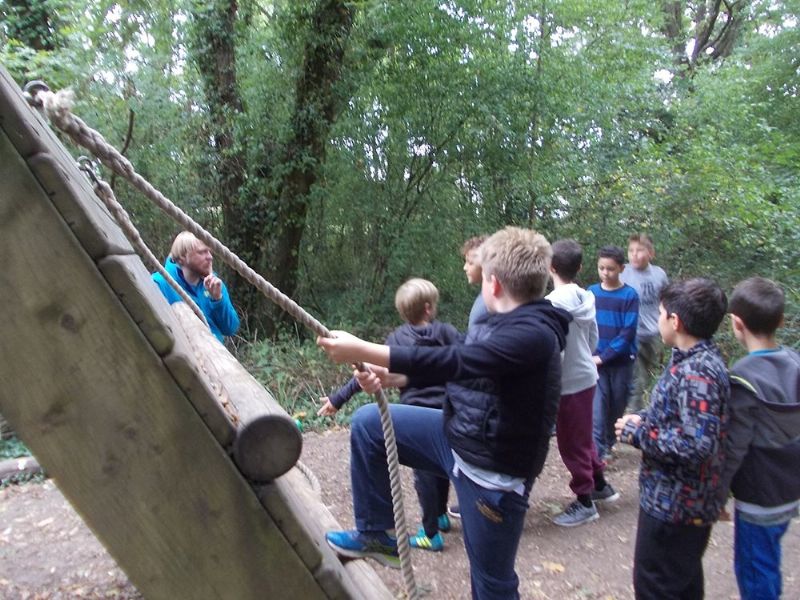 Rains start only in November, and they come quite often. The peculiarity of Cyprus resorts is the perceived evening coolness, so even in spring do not forget to grab a windbreaker and a warm jacket.
During the warm season, various festivals take place in Cyprus: the Anfestria Flower Festival, the Larnaca Arts Festival, the Ayia Napa Cultural Festival and even the Medieval Festival. These events are sure to appeal to children.
Planning and booking
The first thing to think about when going to Cyprus with the kids is the visa. More precisely, the provision. It is issued for one entry to the island for 90 days. The convenience in obtaining the document is that you do not need to go to the embassy: go to its website, fill out a special form (for the child – a separate form) and get permission by e-mail. And all this is free of charge and most likely on the day of application.
The next step is to book and buy an airplane ticket. It is better to do it in advance, as the price will be lower. To save money, you can use Low cost (low cost) services – low cost airlines such as Aegean airlines, Norwegian Air or Austrian Airlines.
Next, we will decide on the accommodation. Here everything will depend on your personal preferences: someone loves hotels, someone will want to rent separate apartments. To find the latter, we recommend using Airbnb.com. There are a variety of options for every taste and budget.
IMPORTANT: Be sure to check out the reviews of former guests and don't take any chances when deciding to rent an apartment that you don't know about. The question with the hotel is much easier to solve – you can book a room online at the site of your favorite place.
Be sure to think about how you will move around the island. Travelling alone to Cyprus with your child is, above all, a certain freedom of action, and for this purpose you need a vehicle. You can rent a car (remember, in Cyprus, left-hand traffic, so be careful) by going to http://carhire24h.com/ .
The average cost of a car to rent per day is from $31. If you are a sports family, you can go sightseeing on a bicycle. There are many companies offering this service.
If you don't want to burden yourself with extra expenses, use a public transport bus. You can find out the schedule at the airport, and you can also buy an unlimited number of trips per day.